Boxing is one of the most popular sports in the world and one of the most exciting to watch. The excitement is even higher when a bet on it is placed. Yes, boxing and sports betting go hand in hand. In
fact, they've done so for a long time now.
The most popular games for betting are the following games mostly taken by the bettors :Money line- This is a classic and most popular bet in boxing. This bet predicts who will win the match.
Money lines are sometimes referred to as "the odds" by bettors and will give you a good idea of what the sportsbook or the betting public think will happen in a fight.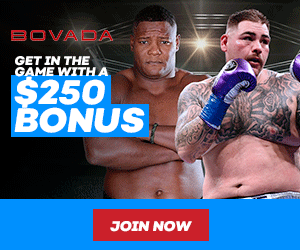 Method of victory- Another common bet that can be made on boxing is the method of victory. Instead of predicting who will win the fight, you may predict how a fight ends. A very popular prop bet among boxing fans is the Method of Victory and you can often find it at various sportsbooks.
Over/under – Boxing matches are scheduled to go a predetermined number of rounds, as long as both boxers are in the fight. The odd smakers may set the line at Over/Under 7 rounds, so basically a winner is when you predict when the fight ends.